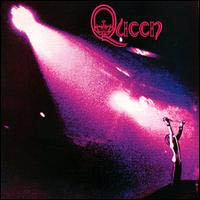 As I said last week, I've highlighted every song off Queen: Greatest Hits that I intend to feature so from here on out, we're into the real deep cuts. Most of these songs weren't released as singles, aren't on any album other than the original studio album on which they appeared, and, most tragically, haven't been heard by most non-Queen fans.
I hope to remedy that by encouraging some of you to check out these much lesser known songs.
It makes sense to start at the beginning. Liar appeared on Queen's 1973 self-titled debut album. It was written by Freddie Mercury.
This song opens with a great drum solo which includes both clapping and a cowbell. How can you go wrong with that combination? That flows into a guitar solo. As Freddie Mercury starts singing, the tempo slows and the volume lowers slightly, but that's not the case for long. This song was a live favorite for years and was played at the band's 1975 Hammersmith Odeon Christmas Eve show in London. The boys have been taunting fans for nearly a year with the release of this concert on DVD, but we've yet to get an official release date. Incidentally, the BBC has aired the polished up concert (albeit edited to fit in the hour allotted) a few times since November 2009. But of course, not living in England, I've not had the chance to see it.
The story goes, that after years of rehearsing and playing smaller gigs, the boys were ready to sign a record contract. However, no one would sign them without a demo and no one would let them record a demo without a contract. A Catch-22, if there ever was one. Luckily, the boys were able to strike a deal with Trident Studios: they could use the studio basically as guinea pigs testing out new equipment. The resulting demo included songs which would ultimately appear on the band's first two albums. Liar was one of those songs. This is actually considered one of the first Queen songs dating back to 1970.
Even though the band was young at this point (they were all in their early to mid twenties), their distinctive sound is already evident. Can you hear RT's voice singing backing vocals? And the unique sound of Dr. May's Red Special is instantly recognizable. Reviews of the album suggested that great things were in store for Queen and that certain was the case. Thanks in part to their tremendous debut effort and amazing songs like Liar.
Happy Listening!
Special thanks to Bechstein Decauchery, an absolutely amazing website that discusses in great detail the recording process of Queen's fifteen studio albums. As less has been written about these lesser known songs, I'll be relying a great deal on this website for information in the coming weeks. Click
here
to check it out.